This weekend ArtEngine & Impact Hub Ottawa host a forum on how planning our cities and our communities is impacted by digital technology.
Our cities are facing a tremendous pace and scale of change, driven by rapid advances in 'smart city' technologies with limitless potential for disruption. But is 'disruption' necessarily a good thing? Who is included or excluded from the benefits of a smart city? Will algorithms eliminate or perpetuate bias, prejudice, and inequality? What will these disruptions mean for our economy, culture, and social fabric? And how will we respond and rise to the challenges it presents?
Saturday is a closed event where young leaders will apply their knowledge to workshop through possibilities. Friday night is open to the public and will feature keynote speakers to set the tone of big picture problem solving of Saturday's think tank. Friday's talk is in partnership with Ottawa's National Capital Commission's Urbanism Lab, another great initiative that engages the public in thinking about innovation in urban planning and city building.
The speakers are:
Madeline Ashby (science-fiction write and futurist)
Ken Greenberg (urban designer and advisor to Google Sidewalk Labs)
Tracey Lauriault (professor and researcher in big data and the city)
For more information on the event visit www.futurecitiesforum.ca and for tickets click here.
WHEN: Friday, February 23 2018 @ 7-9 pm
WHERE: Horticulture Building @ Lansdowne Park, 1525 Princess Patricia Way, Ottawa, K1S 5J3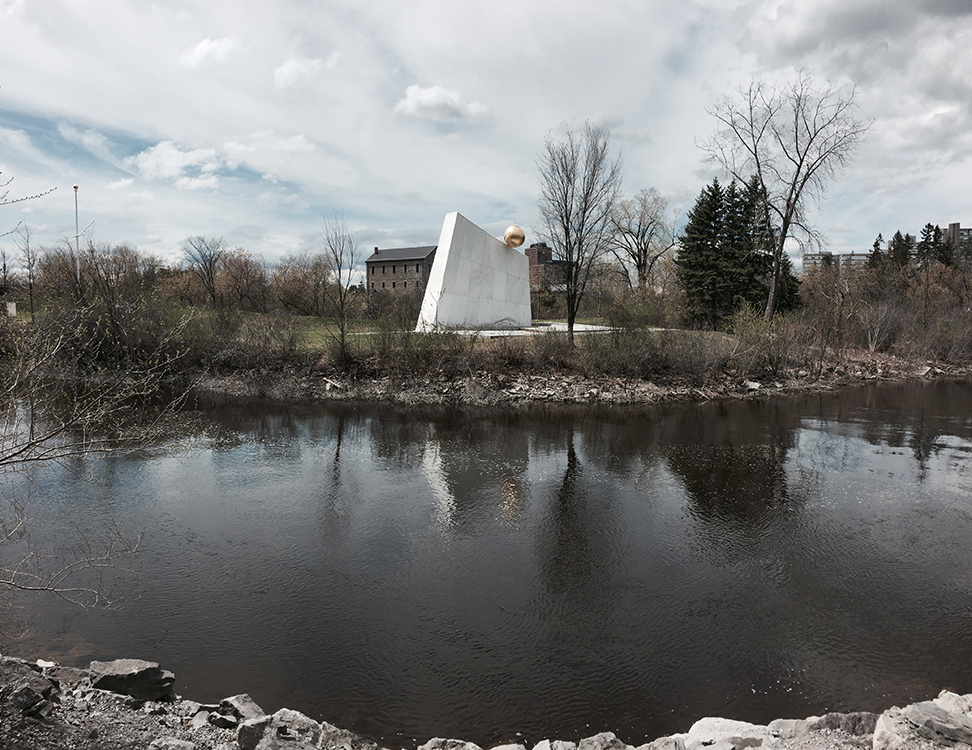 IMAGE: Royal Canadian Naval Monument, Ottawa. CREDIT: Leah Snyder (www.thelproject.ca)